My U-FUE GJ Cut
Preexisting hair in the recipient area may remain also unshaven like but here the donor area will be shaved full.
Watch an image displaying the recipient area right after the procedure (the first day):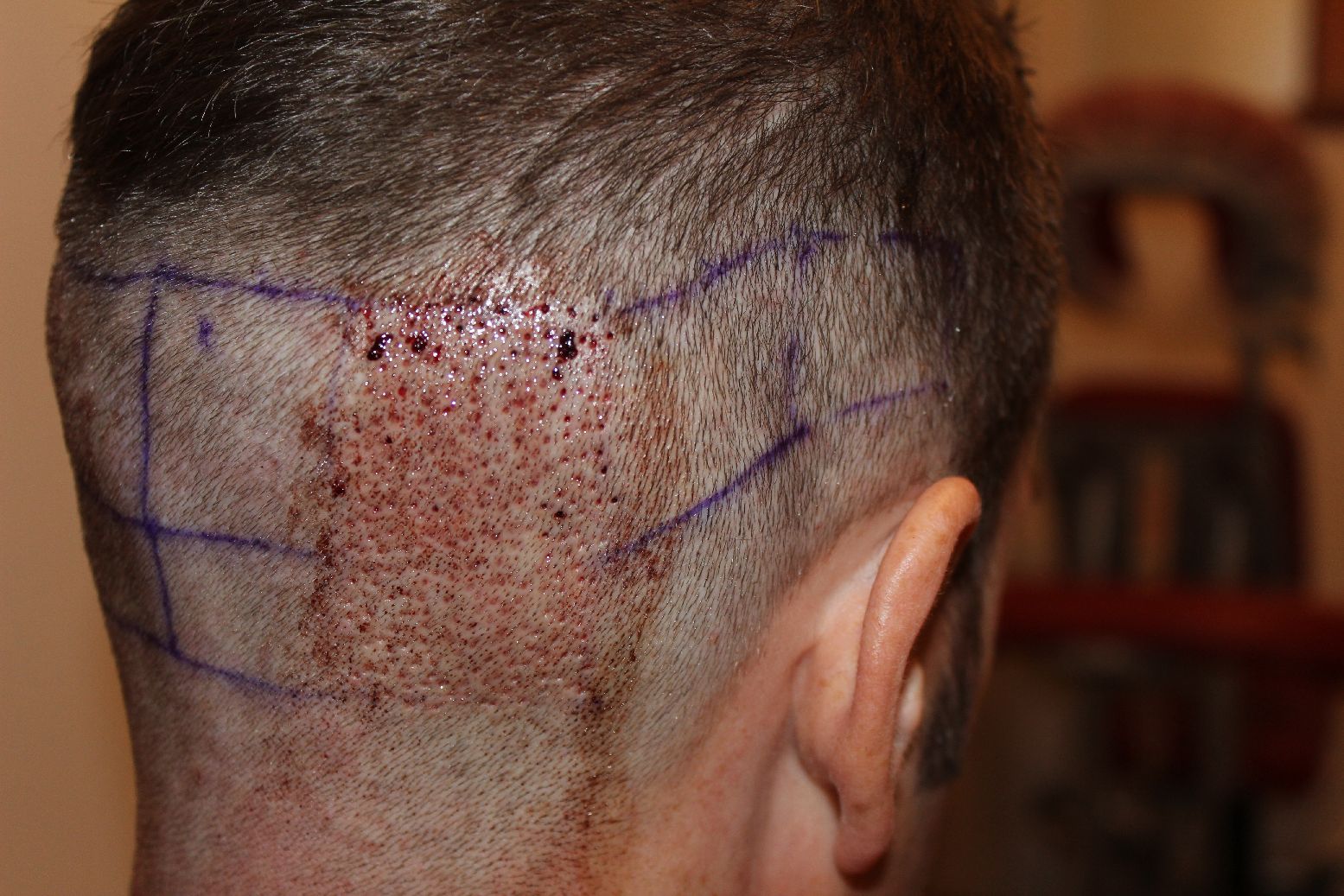 Prices and Costs
More infos about the prices and cost see also > Price and Costs . And more infos about our unshaven Premium Class "My U-FUE Classic" >  FUE without shaving head technique.