Hair transplant receding hairline and temples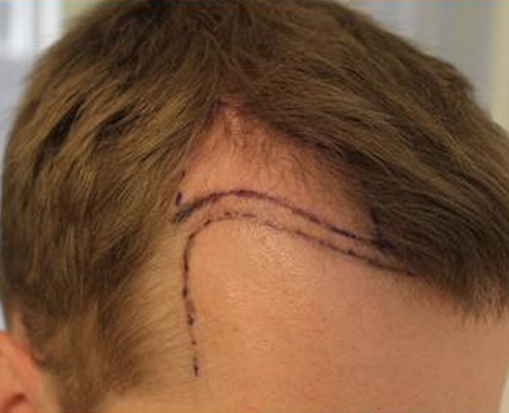 The receding hairline are in many cases the first sign of hereditary hair loss. Mostly it begins a decline of the hairline and the lateral areas of the hairline (temples) are becoming thinning . In the course of genetic hair loss, these "corners" will be gradually larger and more visible. How "fast" the receding hairline will be bigger and how fast the hair loss progresses, can not be predicted.
There are definitely men who are look very good with an receding hairline . And there are also men who act male with a receding hairline. However, it should also be noted that certainly not all men with receding hairlines look good and there are men who look much better and more attractive without receding hairline
Receding hairline affect not only men but also women
The typical receding hairline you will not find only in men as is commonly believed. Even women affected of hereditary hair loss often starts with a receding hairline. However, in women with receding hairlines often also larger scalp areas are affected. However, and in contrast to men, this areas will often not form complete baldness.
Hair transplant - Hair restoration as a means for eliminating the receding hairline in women and men
With the help of hair transplant techniques like FUE / FIT and FUT, nowadays receding hairlines ( man or woman) - can treated effectively with hair transplantation.
A hair transplant of a receding hairline without shaving - the U-FUE hair transplant
Thanks to the special FUE technique "U-FUE hair transplant" the receding hairlines can transplanted among women (women also like to look under "U-FUE hair transplant in women") and men without shaving / short cut / shorten or without shaving the coverage area and at the "U-FUE Classic" without even be transplanted without shaving short cut / cut / or removal without shaving the area.
Price and Costs
The prices and costs will basically calculated in hair transplants (so also with Dr. Mwamba) per Graft. More you can read in the section "Prices and Costs".
Example of a hair transplant the receding hairline in men
Example of a hair transplant in the temples and sideburns